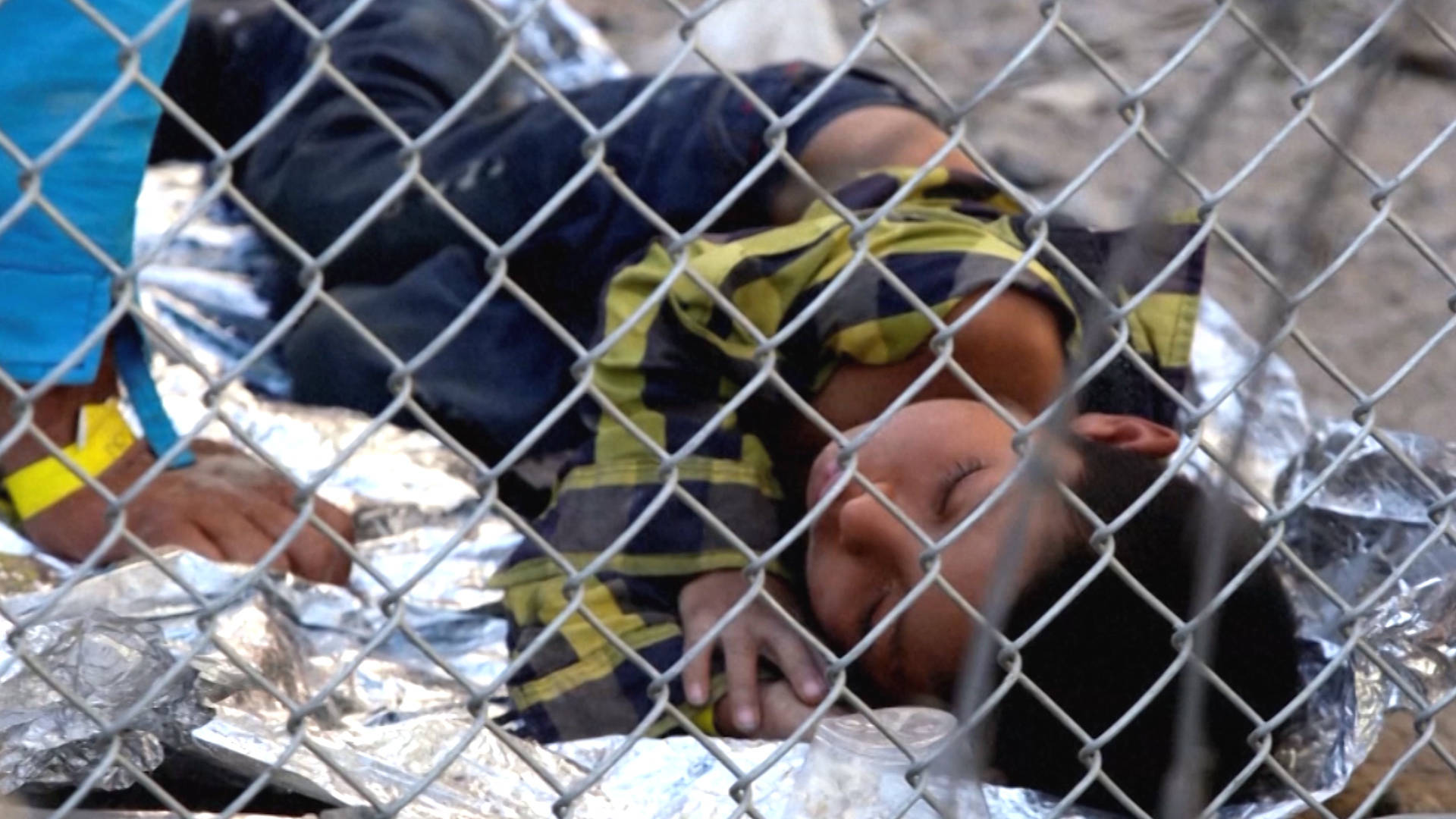 Over a year ago I wrote a post on my old blog about my concerns about the family separations that were going on at the border. After protests and lawsuits, it was agreed that children would no longer be separated from their parents.  There was also a promise of "safe and sanitary" facilities to hold these children and their families. Yesterday I heard attorneys talking about what they had seen in a particular border station in Clint, TX.  I have not been there, so I don't know how accurate their account is.  I do know that there is some truth to it after hearing a government attorney try to defend what's happening in court: https://www.youtube.com/watch?v=0QGLh7JOQHc&t=326s
I am increasingly concerned about the intentional damage that is being inflicted on these children.  I don't care what their parents may have done, no child deserves to be treated the way these children are being treated.  Many of these children will receive damage through these experiences that will impact them for the rest of their lives.  I know, because I am the parent of a young adult I adopted as a child.  Our lives are still heavily impacted by what she experienced those first 3 years of her life.  Here is my blog post from June of last year:
My daughter had a rough start in life.  She experienced what are now known as A.C.E.'s:  Adverse Childhood Experiences.  (Here is a page on the CDC website where you can find more information: https://www.cdc.gov/violenceprevention/acestudy/index.html)   As a result of these, she has numerous educational, emotional, and physical problems.  She has not been able to hold down a job, she cannot live independently, and the medication that she needs to deal with her medical and emotional issues runs thousands of dollars each month.
As I watch the news, I am horrified to see our government separating children from their parents.  I look at these children and wonder what the future will hold for them.  I begin to count the A.C.E.'s they have already experienced:
Whatever it was in their home countries that led their parent(s) to decide they had to flee for their safety. (One ten-year-old boy was told if he didn't join the gang, they would kill his mother and sister).
The long journey to the U.S. border.
The separation from their parents, for many the only stability they have had in their young lives.
Once in custody, the workers are not allowed to touch the children. Toddlers cannot be held, rocked, or comforted.  My daughter experienced healing through the hours I spent rocking her in the evenings.  After experiencing nightmares, she would come climb in bed with me.  These children are left alone in their fear and terror.
Some parents have been deported without their children.
I understand the need to have secure borders.  I understand the need to assure people charged with a crime don't disappear.  In the past, ankle bracelets were used to track individuals who had entered the country illegally.  This seems to me like a better (and probably cheaper) alternative to sending parents and children to separate detention facilities.
Some families are crossing illegally rather than wait for days to cross at a border station and request asylum.  Again, I suspect it would be more cost effective to add the additional staff needed at the border to deal with the demand in a more timely manner.
We need comprehensive immigration reform, and I hope both parties will work together to come up with a good plan.  However, we need to stop traumatizing these children now.  We need to keep families together now.  Please consider writing your members of Congress to express your concerns. Jesus said, 'I assure you that when you have done it for one of the least of these brothers and sisters of mine, you have done it for me.'  Matthew 25:40